We're here to help you. 
Please browse the employee resources to the left or in the Quick Links at the top of the page. If you do not see the resources you may need, contact us:
Davis Campus Contact
Health Campus Contact
HR Administration Building
University of California, Davis
One Shields Avenue
Davis, CA 95616
530-752-0530
Ticon III
2730 Stockton Blvd.
Sacramento, CA 95817
916-734-2362 
---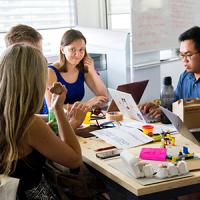 Employee Toolkit
Your source for collective bargaining and corrective action information, accessing your personnel records and information for finding your Employee & Labor Relations consultant.