Chancellor Announces 2018 Staff Excellence Awards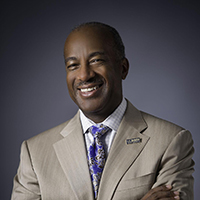 Today I am launching the Chancellor's Staff Excellence Awards to recognize our staff for the exceedingly fine work they do to make UC Davis one of the most respected universities in the nation. Our staff members provide the services and resources that all of us — students, faculty and other staff — need to succeed. For my new awards program, I ask you to nominate staff members who consistently go above and beyond in the workplace while exhibiting our core values as affirmed in our Principles of Community. You may work with your nominees side-by-side or across campus or across the causeway, or you may work with them solely through email. Their achievements and conduct inspire all of us to strive for even greater excellence and to build community — so that UC Davis can continue going boldly forward.
Please take a few minutes to nominate individuals or teams for the Chancellor's Staff Excellence Awards. We'll accept nominations through July 12, after which I will convene a group of staff members — selected on the basis of their leadership roles — to review the nominations and provide me a slate of nominees from which to choose our award winners.
I'm sure I'll be impressed, and I thank you in advance for taking the time to recognize your peers for all they're doing on behalf of our university.
Sincerely,
Gary S. May
---
You may submit nominations for individuals or teams through July 12.
Primary Category
Tags